Regular price
Sale price
$80.00 USD
Unit price
per
Sale
Sold out
This crystal shaped resin piece is adorned with gems which can be imbued with intention. The stones are in the pattern of a path to symbolize the journey you are on. This piece can serve as a reminder that each moment is simply a stone in the path. If you are discontented in the present sit with it, feel it and let yourself move to the next stone. Change is inevitable so your suffering cannot last forever.
All of bitprincess jewelry is one of a kind. She creates clay versions, makes a mold of the shape and casts it in resin. The result has finishing touches applied like sanding and adding a sterling silver chain and clasps or earring hooks. They are infused with her love for the craft and enthusiasm for you, the wearer!
When you select a specific color it may have multiple tones and textures in that color as well! If you want to have multiple DIFFERENT colors please send a followup email to twofairystore@gmail.com right after you place your order! 
Share
Shipping

We believe in fair and ethical pricing for customers all around the world. Free Shipping on all Purchases more than $25 USD and only 4.95 for products under the limit!
Return policy

Check out our return policies here
View full details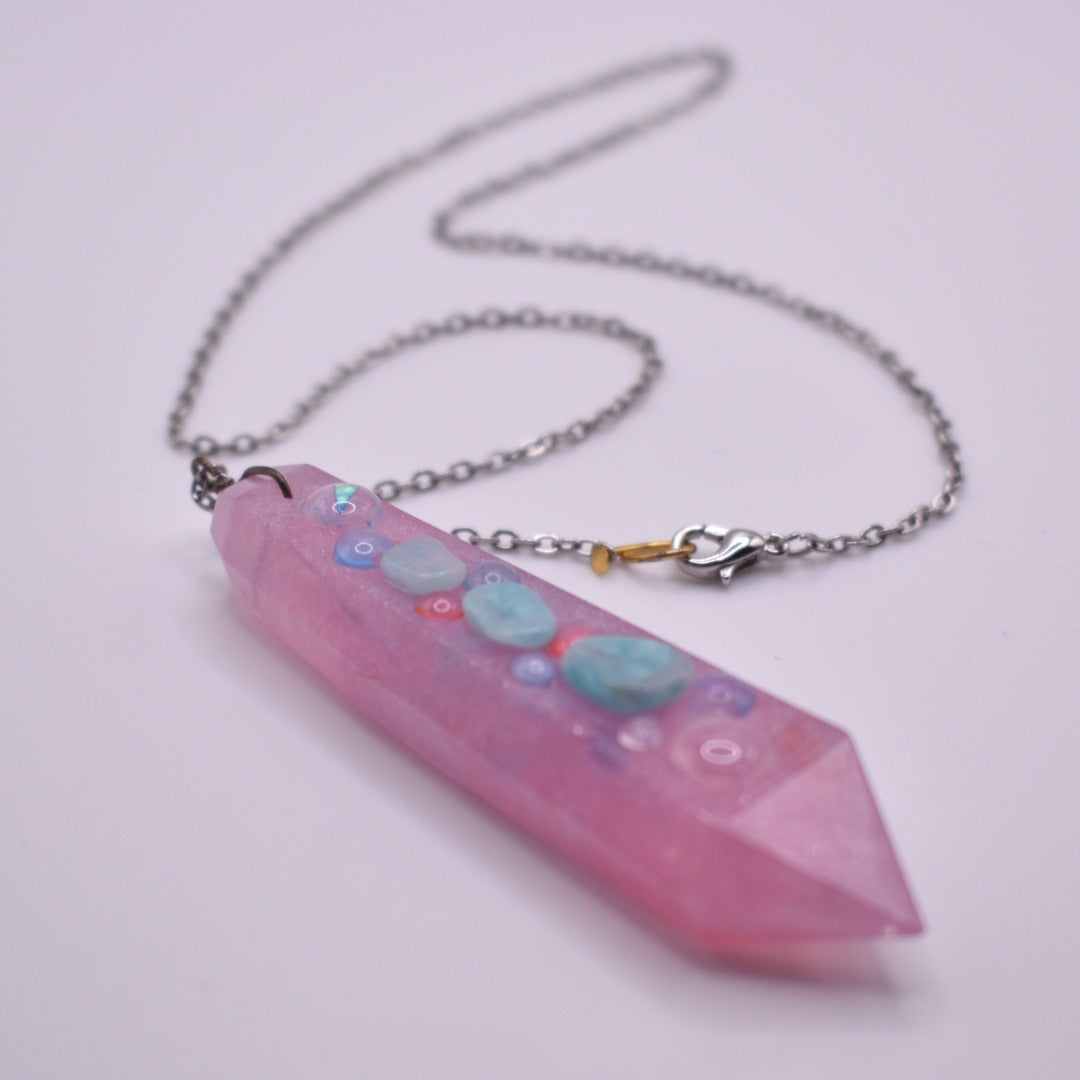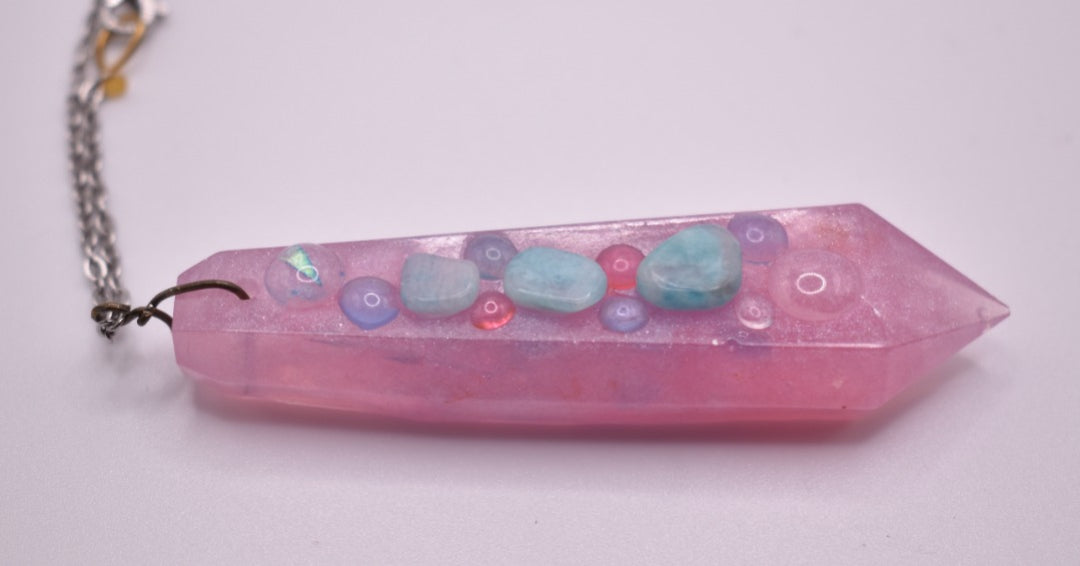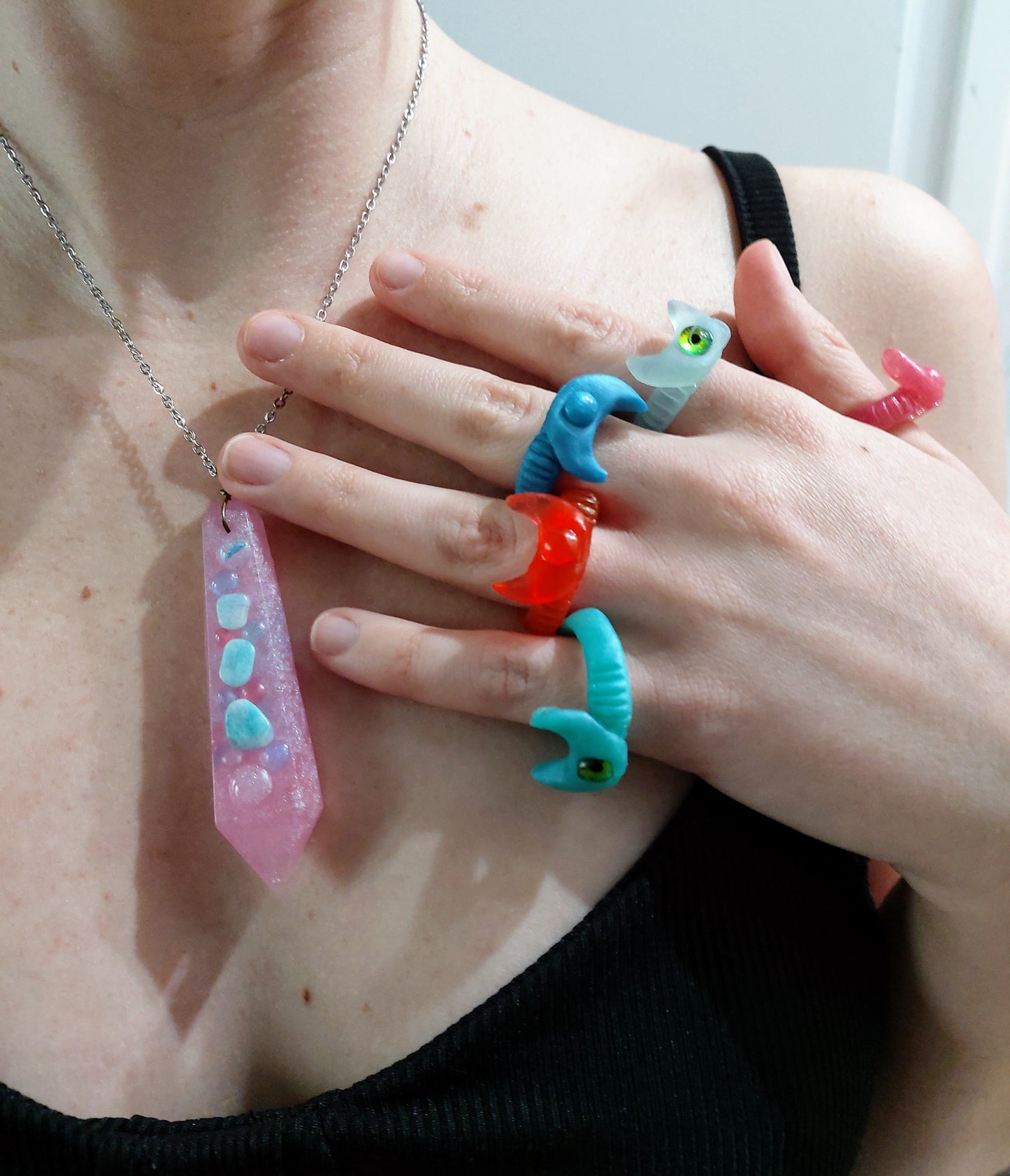 Sustainable Accessories for Life
Twofairy by Bitprincess is committed to sustainable choices in everything from production to packaging. A portion of some of our proceeds on selected items go toward native american run conservation efforts. We want to build a better future for ourselves and the generations to come.
Mission

Twofairy is about a magical extra cyber world where all our dreams come true IRL

Home

Built in the heart of Bushwick NYC, Twofairy brings creatives into collaboration

Fun

Twofairy doesn't take its self too seriously and neither should you! Come have fun with us!

Community

Our customers are our community reach out anytime for a collaboration or ideas!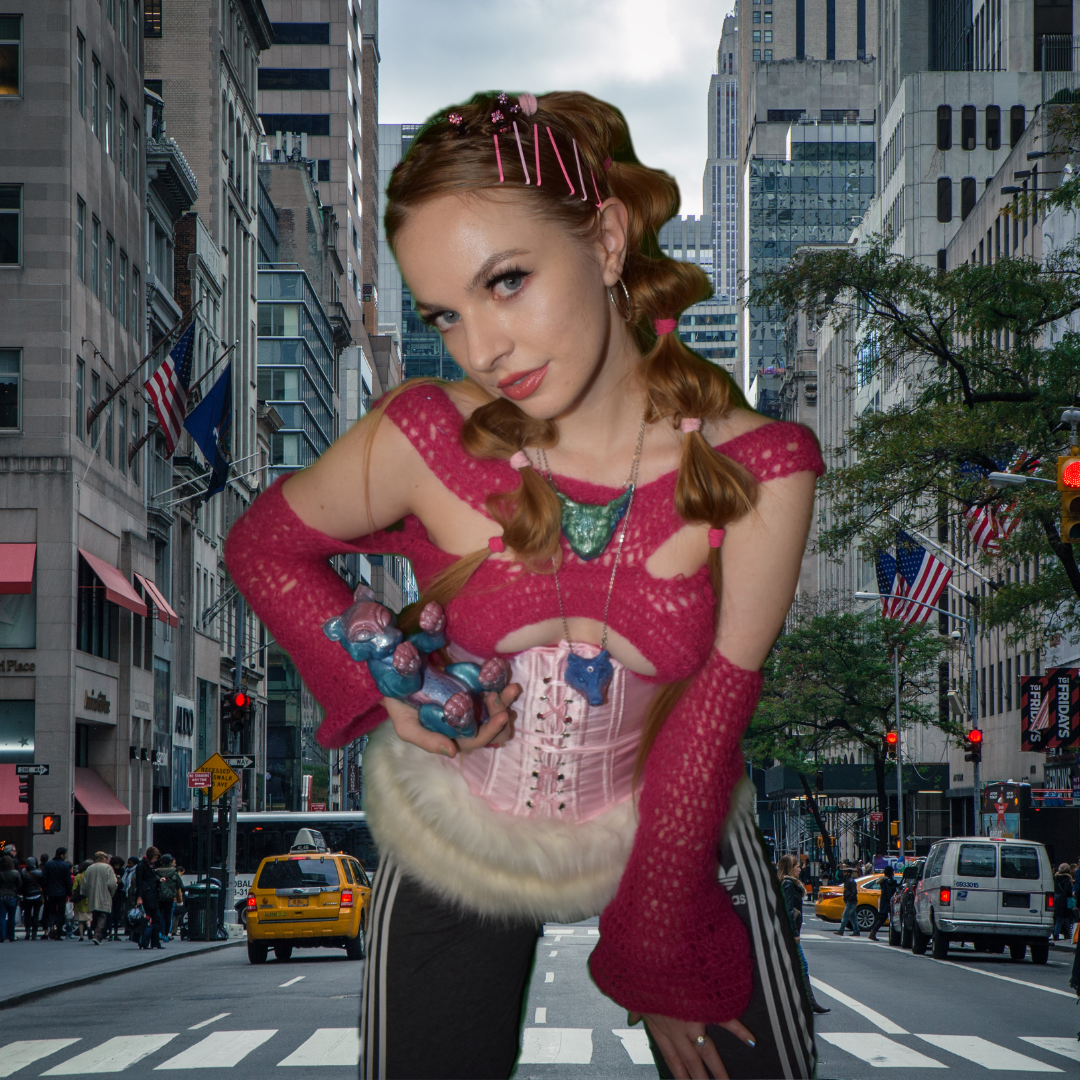 Want to showcase our work or collaborate?
Reach out to build a strategy with us! we love working with other creative and inclusive businesses :) CLICK HERE! :)